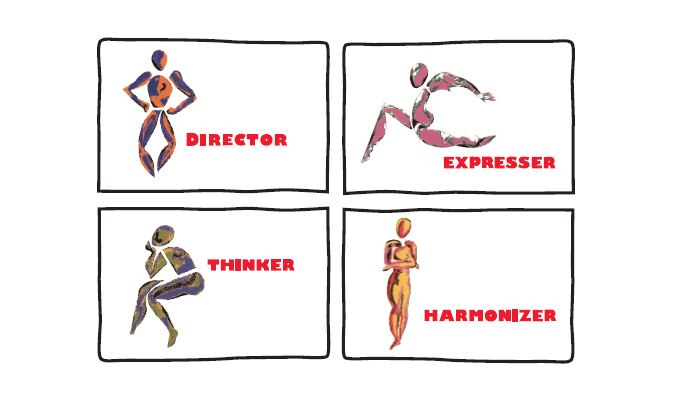 Communication Styles at Work in Other People
---
Several years ago, the CEO of an executive recruitment company called me out of the blue.
"I've heard about how you teach people straight talk," she said. "I think we could use you. Could you be here next week?"
Immediately I knew I was dealing with a Director. She was looking for results — the sooner, the better. So I put on my Director hat.
"Can't do it next week," I said. "But three weeks from Monday I could manage a one-day session." I told her the cost. "How does that sound?"
"Let's do it," she said. "I'll have my assistant arrange the details."
"Fine. I look forward to it." I hung up the phone. The call lasted no more than three minutes.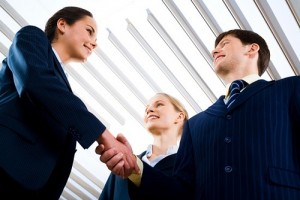 Had she been a Thinker, of course, I would have to put on a different hat. I would have drawn her out, asked her to describe the specific problems she was experiencing. Then I would have explained to her how our programs could address each specific issue. I would have displayed the utmost patience in answering any lingering questions. The call would have lasted a minimum of fifteen minutes.
Had I used that style with her, however, I wouldn't have made the sale. She would have been bored by all the details. She'd wonder why I wasn't getting to the bottom line and closing the deal. She'd start to question my competency.
Her company turned out to be very profitable for our firm. More important, she became a convert to our program – so much so that she has modified her approach and now works as one of our trainers.
You may have already reached conclusions about other people's styles of communicating.
But there are other techniques to confirm your interpretations. These tools are fun to use. They're especially helpful when used in conjunction with the tools described in Straight Talk for modifying your own style. The skills you acquire will be essential for mastering the art of straight talk.
It's exciting when you first use these skills. And it never ceases to be exciting.
Meeting new people is more enjoyable. Your colleagues are more responsive. Managing your boss becomes easier. Team members feel that you relate to them better. Your own strengths emerge to their full advantage. It can make every relationship more interesting and productive.
Why?
Because you're tuning yourself to maximize the quality of your communications.