Straight Talk®: Managing Decisions Workshop
---
This Straight Talk® workshop teaches leaders and teams the important principles and practices that lead to more effective decision making. For example, participants learn how to clarify delegations. when to use consensus, and how to manage group decisions.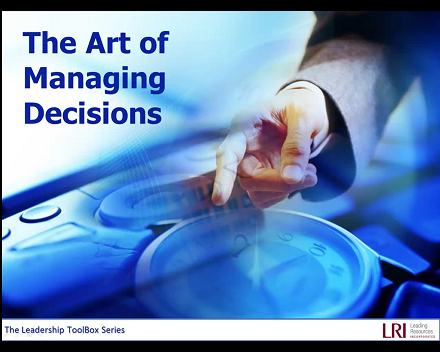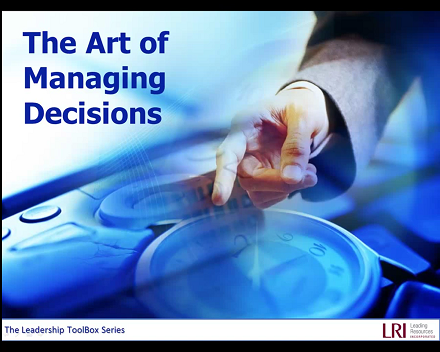 Participants also learn:
The five types of decisions
How to design data-driven decision processes
When consensus is appropriate – and how to achieve it
The practice of "deep consultation"
Techniques for making tough decisions
Multi-lateral decision-making involving different stakeholders
To speak with a consultant about our Straight Talk®: Managing Decisions Workshop, call (916) 325-1190 or email us.
Audience:
Leaders, managers, teams, governing boards
Length of workshop:
Our workshops can be delivered in half-day or full-day sessions. All of our workshops can be customized to meet your needs.
Materials provided:
Workbook, password access to online tools.
Interested in this workshop? Contact us to learn more.